I have decided to go back to one of the older format of my yearly reading list. Currently it has a picture and a paragraph review of every book I have read, broken down by month. I have not been able to keep up with this due to some formatting issues. So I have decided instead to do a monthly post with the fancy pictures of what I have read that month and that lovely paragraph review, while the page will have a list the basic list of book and authors and each month will have a link to its respective review post. Make sense? I think this will make it a little easier for me to keep up with and it will give me an already formatted post that I get to do once a month.
Fantastic.
So without any fanfare here is my list for May. It is short and all of them were easy reads.
I forgot how much I loved Terry Pratchett's writing. The story is fanciful and an easy read, but the writing is smart and snarky. This is the first book in his Discworld series and it shows Pratchett's incredible imagination. He creates a magical world so incredible and complete it is no wonder that he wrote many more books based in the Discworld. He created such a rich tapestry that he must have put eons into creating it.
I am just going to review these three at once, considering they are a trilogy and neither two or three were disappointing like so many other trilogies. These are classic Mercedes Lackey. They are easy fun fantasy with magic and gryphons (surprising I know).  The characters are endearing and the plot interesting. I wouldn't recommend running out to buy them (unless you are a die-hard Lackey fan) but if you ever stumble across them I would say give them a chance.
I checked this out of the library because I recently started a new project! I am ghost writing a memoir for a man who grew up under the Khmer Rouge in Cambodia. I needed to know more and unfortunately my local library didn't have a lot of material. This was a picture book, with stripped down simplicity, for early middle-schoolers. But it gave me a basic (VERY basic) idea of the history and culture.
Now to be fair, I gave up on this one. I got about two chapters in a decided that I couldn't do it. I have a very low tolerance for people being self-destructive out of a lack of willingness to communicate and boredom. The main character is self-righteous and bored out of her mind. She is unwilling to talk to her husband and sabotages their life in a million tiny decisions. Cheating is comprised of a million tiny decisions, all of which we have power over. No I will not text that person, or get coffee, or run into them in the hallway on purpose. This character does it all and I couldn't watch the resulting train wreck.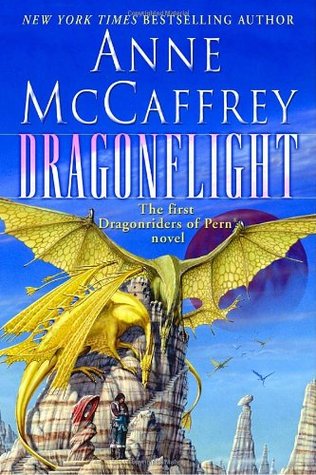 I thought I had read these books before, but if I have I do not really remember this one at least. Anne McCaffrey is awesome if sometimes a little backwards from a feminist stand point. But since she is one of the leading women in the world of Fantasy we can cut her a little slack. There is a lot to this book–it is very dense and sometimes I have to spend a little too much concentration to keep everyone straight. These are done in the same vein as a lot of Mercedes Lackey books though the feel a little more grownup.
I saved the best for last. This is by far my favorite book that I read in May. I guarantee that I will be rereading this at some point. I love the southern world that Rebecca Wells paints. If you read the Divine Secrets of the Ya-Ya Sisterhood and loved it then this is the next book on your reading list. Calla Lily is a magical young woman and the world she grows up in is just as magical with fireflies and a beautiful moon that she prays to and a river she practically lives in. This is a very feminine book just like the Sisterhood. It's delicious!