I didn't read as much as I would have liked last year, but in what I read there were some real gems. I tend to gravitate towards books that are written by women. Out of all the books on this list, only one was written by a man. Go figure. I didn't intend to only like books written by women, but Husband tells me there is nothing surprising in this. I am sure he is right. Below is the list of the best books I read last year. To see a every book I read last year you can visit me at my Goodreads profile.
This is by far, one of the most beautiful books I have ever read. It is poetry in prose. Nayomi transported me to Sri Lanka, making me feel like I knew the sights and smells intimately. More than any other book before, I felt physically moved by her writing. Even thinking about this book now, a couple of months after reading it, I remember sunny beaches, rocking waves, the taste of curry and fish, the smell of cooking fires and smoke from bombs. I knew nothing of the history of Sri Lanka and I had no idea how recent all the upheaval was. I tend to gravitate towards what my mother would call "disturbing" material in books, and this book does deal with darker themes: suicide bombers, child soldiers, racism, war. But I walked away from the book with a sense of hope and a very strong memory of how incredibly beautiful the book is.
Swamplandia was wholly unique. While I wouldn't call it fun, I would call it a little whimsical–whimsically gritty. The book chronicles the lives of the Bigtree clan, a family of alligator wrestlers out of the swamps of Florida. This is a coming of age novel, complete with awkward, sticky, body odor moments. Ava, with the death of her mother, is thrust into adulthood. She becomes the families matriarch with an older sister who is lost to the world of ghosts and magic, an older brother with daddy issues and no interest in the family business, and a father struck by grief and stubbornly set in his ways–not to mention a rare, red, baby alligator she is determined to see survive infancy. Swamplandia is a fascinating portrayal of a very different world, one I had a very hard time setting down.
Husband introduced me to the blog a while ago, and I fell in love with it right away. The book is just as good. It is a very quick, easy read. Though I should admit that this book's appeal may be generational. My mother and father both liked it well enough, and chuckled out loud a time or two, but they didn't LOVE it, or rather they didn't understand why you would love it.
I love Rebecca Wells. I loved the The Divine Secrets of the Ya-Ya Sister Hood. I think I loved this one even more. If I didn't absolutely loathe humidity, I would pick up and move to southern Louisiana. I want to name my kids with southern names like Bayla, Siddallee Ann, or Calla Lily Ponder. This is a simple, easy book about love and loss and life. Some of the best books are about nothing, because nothing is what all of us are living day-to-day. I am not saying our lives are inconsequential, but rather that it is all the inconsequential things in our lives that add up to a well-lived life. This books is an excellent example of that.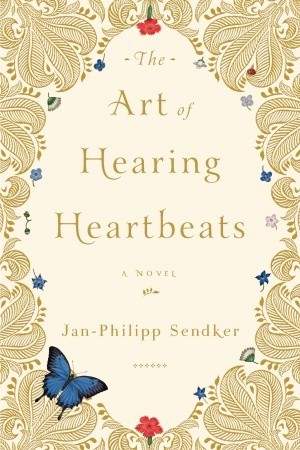 This is another incredibly poetic novel, beautifully written. When this book was passed to me, I prejudged it by the cover. I guess the heft of it just felt cheesy, but I was very wrong and I am so thankful I read it. Julia's father disappears without a trace, so she sets out from her comfortable New York life, looking for him. She finds her way to a remote corner of Burma, her father's homeland, where she is forced into drinking tea and told the life story of her father–a life before her and her mother, a life she knew nothing of.
I love books about strong women, and Gertrude Bell was all sorts of strong. She was just as influential as Lawrence of Arabia. She didn't give a damn about what her role as a woman should be. She climbed mountains, braved blizzards, smoked like chimney, cursed like a sailor, traveled alone, rode horses and camels, shot guns…I could go on. This was a fascinating historical biography of someone I did not know anything about and about a time and place in history I don't know nearly enough about. The middle east is such a sticky wicket, and seeing the politics of the region laid out made me realize that the consequences of the political decisions made decades ago are still rippling out today.
There is some debate as to whether this is a novel or a collection of short stories–I see it somewhere in the middle. With a very large cast of characters, it can be a little hard to keep everything straight, but this is a very lyrical book. I loved every minute of it, just as I have loved every minute of all of her other books (well all but one–Shadow Tag). Forgive me, it has been a while since I read this book, so I am having a hard time remembering the details, but I remember clearly how beautifully tangled the book was. Erdrich weaves her characters in and out of a tapestry incredibly thick and murky. It was complicated. The relationships were complicated. Nothing was sparkly or perfect, and that was the best part of the book.